At Jugalbandi, we offer lessons for a variety of dance styles including almost all the forms of Indian and western dances like Kathak, Bharatnatyam, Hip-Hop, Salsa, Contemporary, Bollywood & Aerobics.
HIP-HOP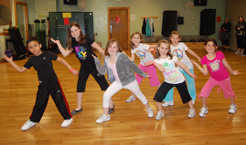 "Hip Hop" is a combination of two words, "Hip" which means current or in the know & "Hop" as in the jumping movement. Hip Hop originally was a creative expression of the suburban African-American & Hispanic-American communities but gradually spread across communities, regions & countries & is now popular among dance enthusiasts around the world.
BOLLYWOOD DANCE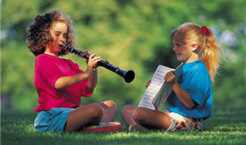 Bollywood dance doesn't have a proper definition. It can be best described as a fusion of various Indian dance forms with western styles. It's like an enjoyable and fun exercise where our highly talented choreographers teach you steps on different songs. Bollywood dance is quite a fast paced dance form, which means you stay fit and your body maintains flexibility.
DANCING FOR FITNESS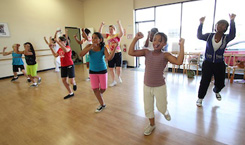 Dancing is the most fun and entertaining way of keeping yourself fit. While you are engrossed in dancing, moving your body to the music, your body is undergoing the same old exercise that you hate to do, though, in a different way. You won't even realize that you have been working out because you will be having too much fun to notice. We offer special batches for Aerobics.
BHARAT NATYAM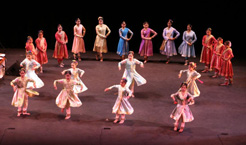 BharatNatyam is a classical dance form from the South Indian state of Tamil Nadu, practiced predominantly in modern times by women. It has three main aspects: Natya - the dramatic art of story-telling, Nritta - pure dance movements, as a medium of visual depiction of rhythms, Nritya - combination of abhinaya and nritta
KATHAK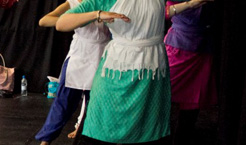 Kathak is one of the classical dance forms of India that involves fast footwork and spins. 'Kathak' is derived from the Sanskrit word katha meaning story. The dance began centuries ago with professional story-tellers called kathakas', who sang stories with some elements of dance.
CONTEMPORARY DANCE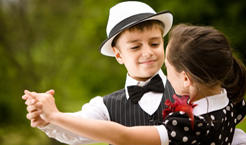 Contemporary Dance is an artistic dance form which is quite popular with today's youth. JUGALBANDI offers Contemporary Dance classes daily at different time slots of your ease.
SALSA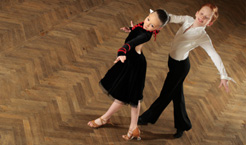 The characteristics that identify a SALASA include timing, body movement, foot patterns, body rolls, attitude, the way two partners hold each other, etc. A partnership of two people can go on to create amazing experiences and memories with the beautiful art of salsa dancing.